Chechnya on the Map of the North Caucasus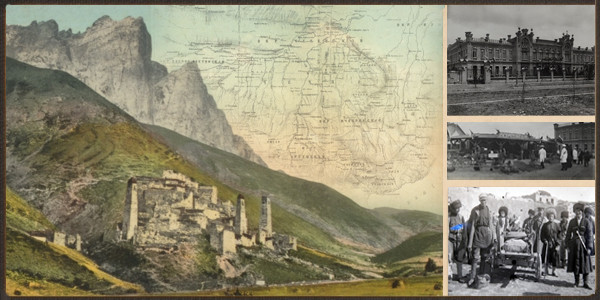 The collection features research works, essays, official documents, archival files, visual materials and audio records that reveal particular aspects of the history and culture of the Chechen people, development of territories and populated areas of the Chechen Republic in different periods.
Constitution, official documents

Chechen Republic. The Constitution (2003). The Constitution of the Chechen Republic. 2003.

Russian Federation. Laws. On measures to organize local self-government in the Republic of Ingushetia and the Chechen Republic. Moscow, 2008.

Russian Federation. President (2008-; DA Medvedev). On the promotion. Moscow, 2010.

Department of Public Education of the Ministry of Education.
Album of photos of the exhibition of products of pupils of industrial schools of the Caucasian educational district.

North Caucasus. Expedition before departure. Chechen auth. reg. (1926). 1926.

The Chechens. National character and traditions.