Development of the Arctic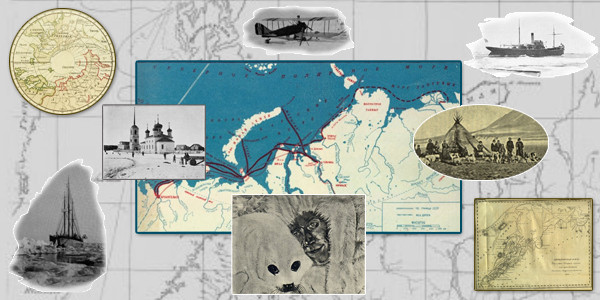 The Arctic is the northern polar area of the Earth, a single physical-geographical region, adjacent to the North Pole. "The area of white silence" has long attracted the attention of travelers and researchers; at a certain point it became the subject of interest of entire states as an important geo-strategic location and the focus of ample energy reserves.
The collection is timed to the Day of the Arctic, which is annually held at the Presidential Library late February. The collection includes scientific studies, essays, memoirs, archival files, official documents, newsreels, photographs and other graphic materials, telling about the Arctic travels and expeditions, about the Arctic Ocean, the adjoining territories, and the life of their inhabitants, about the development of polar lands from ancient times to the present. There is a section on the Northern Sea Route, which played a significant role in the development of the Arctic; as well as materials of art exhibitions featuring the North.
The centerpiece of the collection is represented by publications relating to the period of the "Arctic boom" in the Soviet Union in the 1920s -1930s.
The collection includes 375 documents.
There are eight sections. Units within the sections are mainly grouped by chronology of the events described, or by date of creation / publication of the document.
While developing the collection, specialists used the holdings of the Arkhangelsk Regional Scientific Library, Central Naval Library, Russian Geographical Society, Russian State Historical Archive, as well as the Russian State Library, State Archive of the Russian Federation, Russian State Archive of Film and Photo Documents, National Film Center, Naval Academy, State Public Historical Library, State Public Scientific and Technical Library of Russia, National Library of the Republic of Karelia, National Library of the Komi Republic, Omsk State Regional Scientific Library, Sverdlovsk Regional Library for Children and Youth, Children's Museum of postcards, Gorky House of Scientists under the RAS, Federal Protective Service of the Russian Federation, Center for Information Technologies and Systems of the Executive Authorities.