Subject Resources
National Electronic Library (NEB)
National Electronic Library (NEB) is an outcome of two national libraries' – Russian State Library and the National Library of Russia – joint project, which was initiated in 2003 under the auspices of Ministry of Culture of Russian Federation. Russian National Public Library for Science and Technology (GPNTB) has joined the project later.
National Electronic Library fund is the universal source of digital documents, categorized by their look and content as the librarian storage items − as books, magazines, dissertations, music, maps, etc., including multimedia. There are no chronological or linguistic limitations for the documents submitted to the NEB repository. The unified search engine system is not provided. The search proceeds from participating NEB project electronic libraries' websites.

Electronic resource of the National Library of Russia. Russkaya Pravda is one of the most important documents in the Russian history, the first code of law of Medieval Rus'. This project is designed to reflect the presentation of this outstanding monument in the richest manuscript collections of the National Library of Russia. The project contains a commented electronic publication of the text of Russkaya Pravda and a set of supporting materials that will be useful for learners of schools and universities, as well as for those interested in Russian history.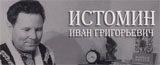 The information resource contains materials on the life and work of the writer, including copies of previously unpublished documents: manuscripts, diary entries, music editions, photographs, art materials and audio recordings of works in author's performance. Electronic versions of Istomin's books from the National Library of the Yamal-Nenets Autonomous District and the Centralized Library System of Salekhard are provided.