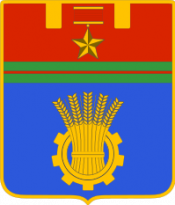 Share content in social networks:
Chronicle intellectual role-playing game held at the Volgograd Regional Center of the Presidential Library
The Volgograd Regional Center of the Presidential Library held the intellectual game Chronicle for high school students as part of the Compromise discussion club.
The theme of the game was historical events. The participants reincarnated as overlords of the powers and were able to feel themselves in the role of great military leaders, tried to understand the motives and intricacies of the political games of the European powers of that time, and also tried their hand at conducting the fighting of the Seven Years War.
The game was filled with enormous controversy, as each participant in the game sought to defend their own beliefs. For a deeper immersion in the nuances of the game, young people used documents of the Presidential Library reflecting this period as supporting materials.
The center's specialists also showed the children a video lecture of the Presidential Library "Lomonosov - Our Contemporary" from the collection of the video lecture "Knowledge of Russia", after which the audience discussed the main trends in the development of science and art of this period, as well as the role of the individual in Russian history.
The Presidential Library's portal features Volgograd Region: Pages of History collection. It contains studies, essays, memoirs, archival documents, official statistical collections and reviews, as well as journals of district zemstvo collections devoted to the history, archeology, economics, demography, and military-administrative development of the territories of the XIII-XX centuries that are now part of Volgograd Region (the former Tsaritsyn and Kamyshin districts of the Saratov province).
Based on the materials of http://www.vounb.volgograd.ru/portal.