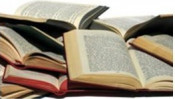 Share content in social networks:
The Presidential Library will digitize emigrant press and archives
The Presidential Library will digitize the collection of émigré publications published in the 1920s-1930s in Berlin, Paris, Harbin, Tianjin, Prague, Constantinople and Helsingfors (Helsinki). The funds, in accordance with the agreement, will be provided by the State Archives of the Russian Federation (GARF).
In addition, the memoirs of the White Guards, immigrants who are contemporaries of revolutionary events, documentary portraits of the figures of the Bolshevik movement and statesmen of the early Soviet period by the eyes of those who left the Soviet Republic, publications devoted to the murder of the royal family (for example, the book of investigator N. A. Sokolova, published in Berlin in 1925) will be converted in to the digital form.
Archival materials today include about 70% of the collections of the Presidential Library.
In the future, in the collections of the Presidential Library, the volume of archival materials will be equal to almost a third of the documents. The section "Authority" will include, in particular, the materials of several GARF funds on the topics "Police Department of the Ministry of Internal Affairs", "Office of the Minister-Chairman of the Provisional Government", "Department of General Affairs of the Ministry of Internal Affairs of the Provisional Government", "Permanent Council of the United nobility societies", "All-Russian on elections for the Constituent Assembly Commission (VSEVYBORY)".
There will be also presented collections of documents on the history of the revolutionary movement in Russia, the Civil War, the formation of the organs of Soviet power. This period of history will be reflected from different sides.
The collection principle of the formation of the Presidential Library's funds and the recording of significant events make it possible to form collections that are particularly in demand by users. One of these events, of course, is the forthcoming World Cup in football - 2018 in Russia. It is planned to digitize the materials of the N. I. Travkin Foundation, the author of the handbook "The History of Football - Planet Soccer. A guide to countries and continents". The publication contains information about national federations, international confederations, football unions, national teams, etc. These and other materials will form the basis of an electronic thematic compilation on football.
In 2018, the Presidential Library fund will be enriched with at least 6 million scans. Today the electronic storage of the institution contains more than 600 thousand units of storage.