Ryabikov Pavel Fedorovich, general, professor of the General Staff Academy.
Tolmachev I. "Coal economy of the Pacific Ocean and the role of the Russian Far East in it".
ГА РФ
Council of Ministers (1905-1917).
At the petition of the Russian agent in the Far East mining company V. Lebedev, about issuing him 100 thousand rubles. in reimbursement of expenses for equipping technical workshops and mining enterprises in Port Arthur and for the construction of coal mines in Manchuria.
7 августа 1907 г. - 5 мая 1913 г.
Федеральное казенное учреждение "Российский государственный исторический архив" (РГИА)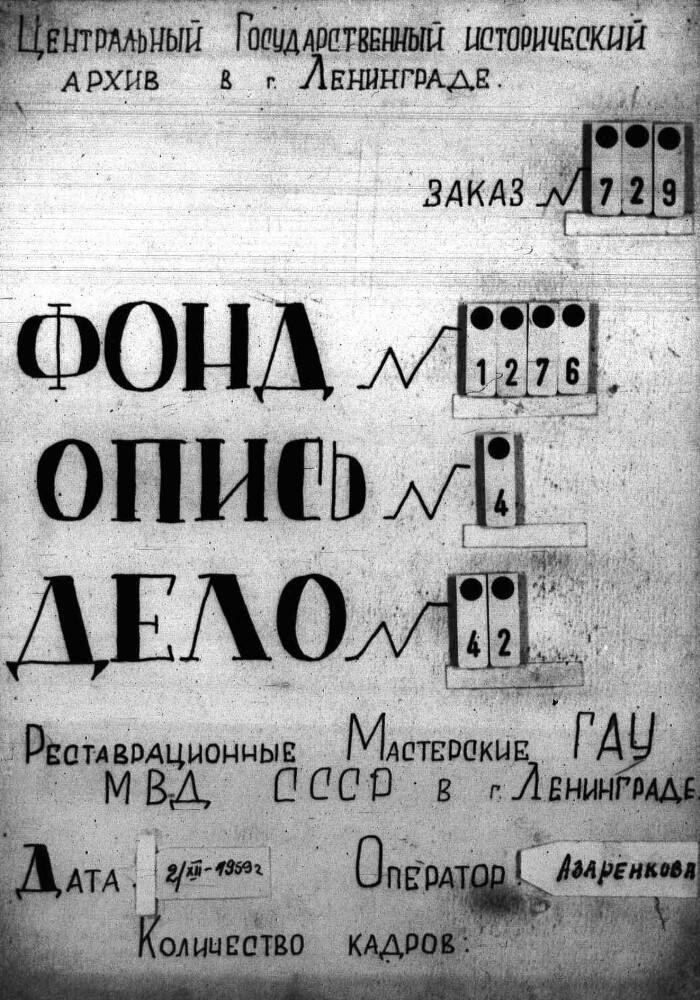 Council of Ministers (1905-1917).
About the release of funds for expenditures on senatorial audits of Moscow governorate, Turkestan and Privislinsky Krai, Omsk, Irkutsk, Priamursky, Kiev and Odessa military districts, the Siberian railway and the Siberian Cossack army and the results of audits, p.1.
24 марта 1908 года - 23 марта 1913 года
Федеральное казенное учреждение "Российский государственный исторический архив" (РГИА)
Share content in social networks: