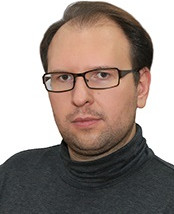 Share content in social networks:
Director General appointed in the Presidential Library
December 19, 2018 Ilya Leonidovich Bykovnikov was appointed as Director General of the Boris Yeltsin Presidential Library by the order of the head of the Department of Presidential Affairs.
Ilya L. Bykovnikov was born on August 14, 1980. He has got two university degrees – in economics and engineering.
During the past ten years, he succeeded in the field of education and science with practical activities in administrative positions in commercial and non-profit organizations.
Ilya L. Bykovnikov is married and has two children.