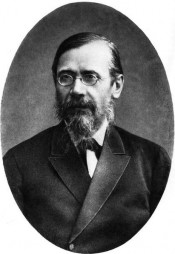 Share content in social networks:
Life and work of the historian V. O. Klyuchevsky - in rare materials of the Presidential Library
January 28, 2018 marks 177 years since the birth of Vasily Osipovich Klyuchevsky. An outstanding historian, a professor at the Moscow University and an honorary academician of the Petersburg Academy of Sciences, is dedicated to a separate collection on the portal of the Presidential Library. The selection includes digital copies of studies, archival documents and memoirs, as well as works of the scientist and biographical materials about him.