Vsevolodsky-Herngross.Vsevolod Nikolaevich.1882-1962.The history of theater education in Russia.[St. Petersburg]: Edition of the Directorate of the Imperial Theaters, 1913.T. 1: (XVII and XVIII centuries.).1913.
1913
СПбГУ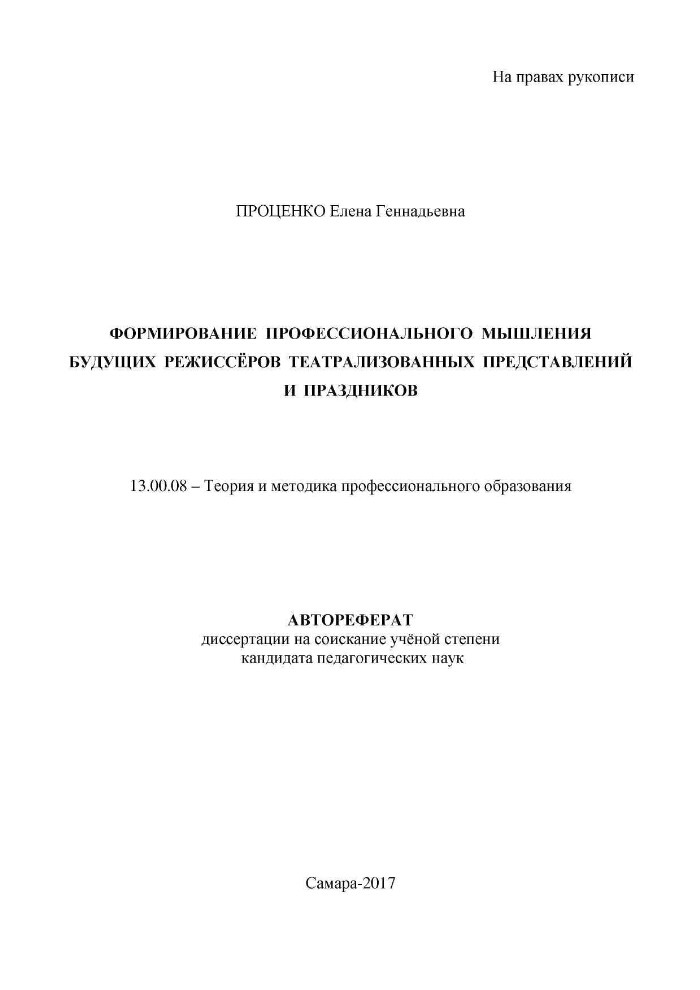 Protsenko, Elena Gennadievna (Candidate of Pedagogical Sciences). Formation of professional thinking of future directors of theatrical performances and holidays. Samara, 2017.
2017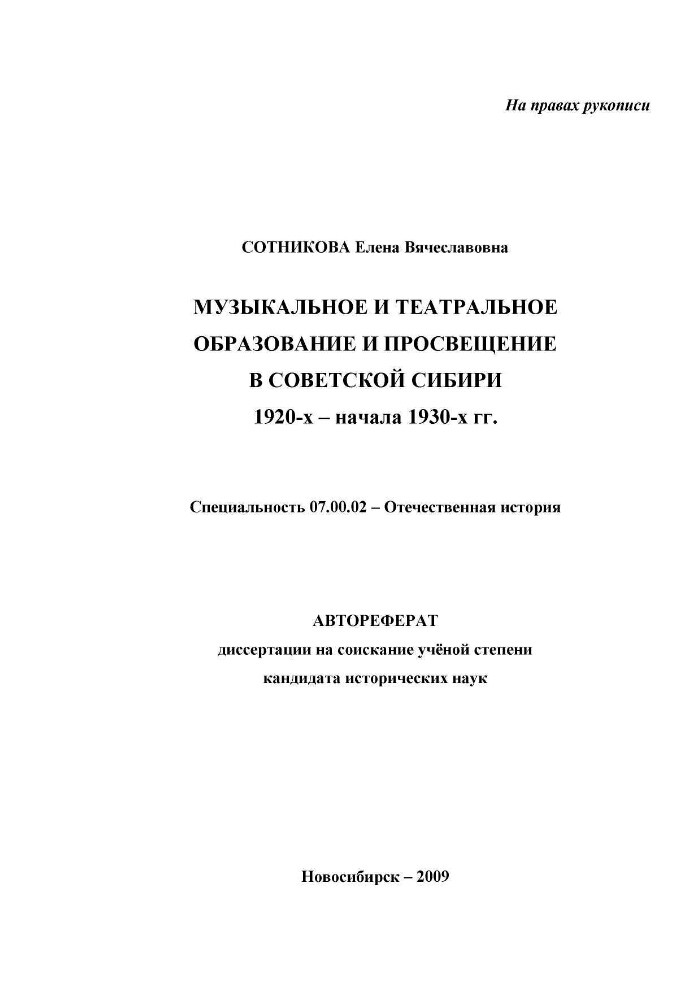 Sotnikova, Elena Vyacheslavovna (Candidate of Historical Sciences). Music and theater education and enlightenment in the Soviet Siberia of the 1920s and early 1930s. Novosibirsk, 2009.
2009
Funding provided for the Theatre School